USPS Gives New Meaning to "Gone Postal"
I am currently without address. Unlike people who are without country, however, it isn't that I don't have one. I do. It's just that the United States Postal Service and I can't agree on where that is.
The problem began in February, while I was in Florida on book tour. I quickly found it wasn't cheap or efficient to have someone pick up my mail and forward it to me. So I drove to the local Pompano Beach Post Office and filled out a form for mail to be temporarily forwarded there. By late March, I still hadn't received a single piece of mail. Even the medical records my doctor tried to send me directly were returned. The envelope carried a stamp reminiscent of an Elvis Presley song: "Not at this address. Return to sender."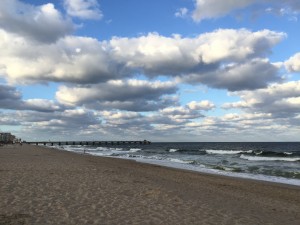 Apparently, according to the USPS, I wasn't in Florida. (I have no idea where they thought I was, given my umpteen trips to the post office to try and find out why I wasn't getting any mail.) I knew then another trip to the post office was in order. Once there, a manager suggested I fill out yet another forwarding form. So I did.
By the time April wound down and I returned home, I still had not received one piece of mail. After arriving back in the Mountain State, I drove to my local Morgantown Post Office. That's where I learned that none of my mail had been forwarded. It was all waiting for me right there. As it turns out, if your personal address doubles for that of a business, which mine does, the USPS won't forward any mail.
It would have been really nice if someone in Pompano had told me that in March. That day I put in a quick call to the manager who had been helping me, and asked her to make sure that any and all forwarding orders had been stopped. After about fifteen minutes on hold, she returned to the phone and told me she herself had rescinded the forwarding order. Life was good. Or so I thought.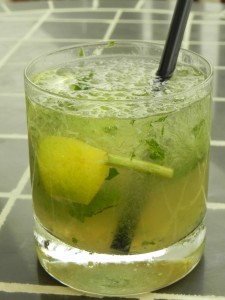 Apparently not. Because when I went to pay my box rent recently, I discovered that the box was closed—because in its infinite wisdom, the USPS decided I was living in Florida. So, effective July 29, two days before my one-year rental expired—someone decided to forward both my personal and business mail to Pompano.
I tried to file an online complaint with the USPS, but, as has happened again and again these past six months, they rejected it. Repeatedly. I don't know if there's a conflict between their site and my Mac, or my Safari browser or the ISP, but whatever glitch occurred ultimately led me to pick up the phone and dial 800-275-8777. I reached a USPS customer service rep, who told me to give them two days to fix the problem. And hopefully return my mail here. Wherever "here" is.
If that doesn't happen, I guess my mail will just have to sit on the beach sipping mojitos, and wait for me to come and collect it.
* * * *
My seventh book, Shatter the Silence, a love story and the long-awaited sequel to my first memoir was released May 7. That's on the heels of Tales of the Vintage Berry Wine Gang, a collection of my newspaper columns from 1988-91, which came out in April. Prior to those two books, Guilt by Matrimony was released last November. It's about the murder of Aspen socialite Nancy Pfister.
My memoir, Sister of Silence, is about surviving domestic violence and how journalism helped free me; Cheatin' Ain't Easy, now in ebook format, is about the life of Preston County native, Eloise Morgan Milne; The Savage Murder of Skylar Neese (a New York Times bestseller, with coauthor Geoff Fuller) and Pretty Little Killers (also with Fuller), released July 8, 2014, and featured in the August 18 issue of People Magazine.
You can find these books either online or in print at a bookstore near you, at BenBella Books, Nellie Bly Books, Amazon, on iTunes and Barnes and Noble.
For an in-depth look at the damaging effects of the silence that surrounds abuse, please watch my live TEDx talk, given April 13, 2013, at Connecticut College.
Have a great day and remember, it's whatever you want to make it!
~Daleen
Editor's Note: Ms. Berry is a New York Times best-selling author and a recipient of the Pearl Buck Award in Writing for Social Change. She has won several other awards, for investigative journalism and her weekly newspaper columns, and her memoir, Sister of Silence, placed first in the West Virginia Writers' Competition. Ms. Berry speaks about overcoming abuse through awareness, empowerment and goal attainment at conferences around the country. To read an excerpt of her memoir, please go to the Sister of Silence site. Check out the five-star review from ForeWord Reviews. Or find out why Kirkus Reviews called Ms. Berry "an engaging writer, her style fluid and easy to read, with welcome touches of humor and sustained tension throughout."