Judge's Order, Effective at Noon Today, Leaves Me Homeless, Jailed, or Worse
MORGANTOWN, WV—It's at times like these that I think of Anthony Shadid. The Pulitzer Prize winning journalist died in 2012 from asthma, while on assignment in Syria. He was just 43. He was also extremely allergic to horses. Sadly, Shadid was walking behind a horse as he and another New York Times employee, photographer Tyler Hicks, were making their way to Turkey.
I will never win a Pulitzer but, like Shadid, I do have asthma. In fact, I think of him every time I have a severe asthma attack—like I did yesterday, while driving back from the West Virginia Supreme Court. Truthfully, my symptoms were minor during the drive itself, but the minute I made it to safety, they flared up exponentially.
Safety may sound like an extreme word, but trust me, it isn't. Because, had I not safely delivered the last four copies of my Petition for Writ of Prohibition, the appellate court would have no choice: it would have to deny my request that they halt Monongalia County Circuit Court Judge Susan Tucker's latest court order.
Now, at least, there is a slim chance they won't. Such writs are called extraordinary. They are rarely granted, because they require, well, extraordinary circumstances to enact.
I believe my circumstances are extraordinary because, as of November 1, they will leave me homeless.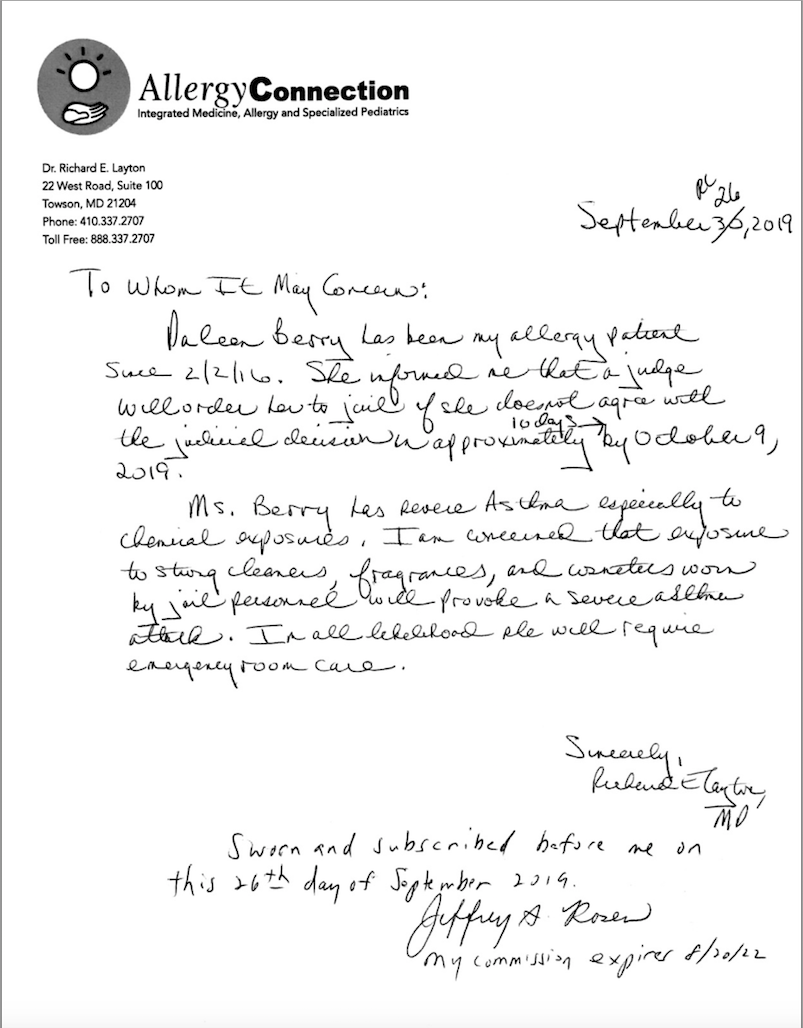 And they will effectively decimate my late husband's company today, Oct. 9, at noon. Because even I refuse to sign three documents—which I must, given the new forensic evidence and my fiduciary duty—Judge Tucker is giving the entire company (which sits on land my late husband's family, the Culp clan, has owned since 1945) and our home to Nathan Wolfe, my late husband's business partner. That's what the order says, which defense attorney Robert Shuman wrote for the judge.
In a town whose own homeless problem has dominated the news lately, this seems more than ironic. Especially because, right now, the judge is putting the final touches on her own, newly constructed home. (I would not know this, but this is Morgantown, and people talk. A lot.)
But back to my fellow journalist, Shadid. Asthma is nothing to sneeze at. Pardon the pun, but really, sneezing isn't what you worry about. It's the tightening of the chest muscles, the restricted breathing, that can kill you. And yesterday, Tuesday, I got on the road for Charleston, WV, later than I planned.
By then I had spent the entire night writing the petition. I'd barely eaten, and due to some setbacks along the way (trouble finding a notary, a jammed copy machine, road construction), I found myself stressing about whether I could make it back to Morgantown in time to file my motion with the clerk's office and serve opposing counsel, Shuman, and his partner-in-crime, Paul Cranston.
Yet after dropping off eleven copies to the appellate court and leaving the Capitol, everything changed. I was suddenly overcome, and tears of relief poured down my face as I drove north on I-79. The emotional release was most welcome, for the last week has been intense.
But when I got home, it hit me hard. The nonstop coughing, the tightening of my chest muscles, the reduced amount of air going to my lungs. I used my emergency inhaler, to no avail. By then my heart was racing. So I got out the big guns: a compact little nebulizer, which my doctor prescribed in spring 2018, not long after I was officially diagnosed with asthma. The albuterol treatment worked, but after a few hours of sleep, my coughing resumed. I'll let my family doctor decide what needs done, when I see her later today.
I avoid speaking publicly about the chronic illness I've lived with since 1988 or so. Many people who were exposed to heavy metal fumes from the Twin Towers, as they crumbled into dust on 9/11, were later diagnosed with this illness: multiple chemical sensitivity. Some people can barely function with it. I'm more fortunate, although this lawsuit has exacerbated my MCS. That, in turn, leads to frequent asthma attacks.
As a result, I don't leave my home much. I can't. If I walk within a few feet of anyone who is releasing fumes from shampoo, deodorant, cologne, perfume, fabric softener, body lotion, or any other chemical, an asthma attack is not far behind. The same is true of cleaning products, which brings me to back to Judge Tucker.
First, given this illness, taking my home—the one a forensic accountant proved we paid $11,000 more for than the contract stipulated—leaves me with nowhere to live. Nowhere, because, invariably, whenever I visit friends (who always insist their places are fume free) I end up sick.
So just where, exactly, am I supposed to find a place to live—other than my home, which can and does accommodate my illness?
Second, the judge said in open court on Sept. 24 that she will hold me in contempt if I do not sign three documents releasing everything my late husband's estate owns by noon today. I've already checked with a law enforcement friend, about what to do if I'm arrested, and with an attorney friend (And no, he is not licensed in WV, or he would have stepped up to fight this case long ago.) about what steps to take, regarding my asthma.
I did this because asthmatic inmates have died in jail.
And my MCS doctor has grave concerns, as do I, that the chemicals inside any jail will send me directly to hospital. That's why he signed and sent me a notarized letter, saying just that. I'm keeping a copy of that letter on me at all times, from today forward. Several friends, including my law enforcement and attorney friends, also have copies. And I'm posting it right here, publicly. The original letter is in my safety deposit box, along with my will and a few other vital documents. Just in case.
Because asthma is no laughing matter. Neither is this legal battle. Trust me, I've been coughing enough for the last two years to know it.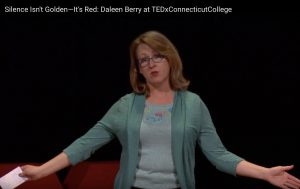 Dear Readers,
If you'd like to donate toward "Daleen v. Goliath" I could really use your help. Because if your donation doesn't go to buy paper and ink, it might just help me get out of jail.
For an in-depth look at the damaging effects of the silence that surrounds abuse, please watch my live TEDx talk, given April 13, 2013, at Connecticut College.
Thank you for choosing to read what I write. With the many and varied choices out there, I'm honored that you dropped by to visit me.
Have a great day and remember, it's whatever you want to make it!
~Daleen