TV Shoots: All in a Day's Work
Television shoots aren't what you think. I enjoy doing them, because they're about books—and anything to do with reading is sexy, right? But they are far from glamorous.
I can't recall how many I've done now—for Dateline, 48 Hours, 20/20, Dr. Phil, CrimeWatch, ID Discovery—but they are all remarkably similar. Behind the scenes I sit, cell phone off, waiting for the cameraman (so far, they have all been men) to adjust the lighting, the background, and me. My mic, clipped to my shirt collar or jacket lapel, my hair, and my glasses, which usually come off, due to the glare on my lenses.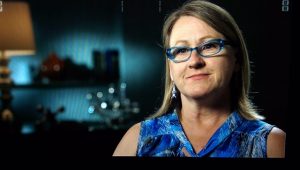 In short, TV shoots consist of long moments of conversation punctuated by short bursts of touch-up sessions, to powder my shiny nose. Or fix my flyaway, baby-fine hair. When this happens, the producer sitting across from me (so far, all women save one) will ask for clarification about a question I've answered, or I will provide a detail about the story that she hasn't yet asked me. Just in case she doesn't.
I do my homework so I'll be prepared, having reviewed dates and timelines for that particular story, because when you've written several books, you can't risk confusing a salient detail from one book with another. This is crucial, because sometimes the producer or show's writer isn't prepared.
That happened in Colorado in September 2015, forcing me to repeatedly correct the TV crew. These weren't small errors, either; they had the potential to create a liability for the network. Thank goodness that was the only time I had such a dreadful experience, and worried that my book might be misrepresented on national television. Trust me, no author wants that.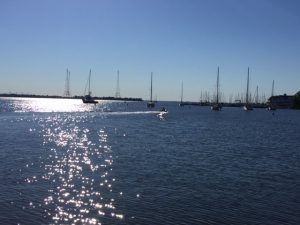 The most recent TV shoot took place in Annapolis, Maryland, near the harbor, which was filled with sailboats and larger craft. I had sat on the deck at Pusser's Caribbean Grille the night before, eating dinner and watching the sunset. The next morning, I walked around town, sightseeing, then dressed and did my makeup. More made up than usual, since the bright lights from TV cameras would wash me out if I didn't.

They sent a limousine service to collect me, which was one of the highlights of my day. Not because I didn't have to drive myself, although that was certainly nice, but because it was interesting. As I chatted with the driver, I learned that he was in Boca Raton, Florida, last year while I was working a few miles away in Pompano Beach. I also learned about his business, and why his 18-year-old son will soon triple his father's income.
By and large, it's the people I meet who make these TV shoots most enjoyable. A cameraman named Brian, who knew my book as well as I did. Now that's impressive! A freelance producer who changed her career track from attorney to TV, because practicing law can be downright depressing these days. Oh, and then there's the nonprofit she runs for disadvantaged youth, which is her first love.

One of the most colorful producers I met, bruised and battered from her long days behind the scenes, worked in Los Angeles, California. There, she prepped guests and helped them ward off potential meltdowns, panic attacks or, worse yet, physical fights with each another. I later heard she gave it all up for the love of her horses, and the love of a man. Now that's romance worthy of a TV show.
I forgot to take along a jacket for this last shoot, so while the temperatures outside hovered in the high 80s, we felt like we were inside a meat locker. The room was so frigid we stopped periodically, just to go outside and warm up. That and hot coffee kept my teeth from chattering, something that would have given the sound guy grey hair, I'm sure.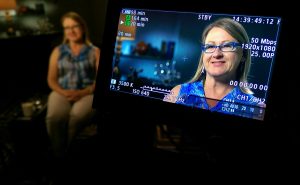 Speaking of sound, when the Dateline producers, two elegant, intelligent New York City women, came to town, they turned a vacant storefront in the Mountaineer Mall into a TV studio. But during the on-camera interview, loud pounding next door forced us to stop repeatedly, causing the producer to repeat entire questions. Every time we began speaking, so did the pounding, like a metronome in perfect time to our interview. After several minutes, the producer had to ask management to quiet things down. Otherwise, we would never have wrapped up.
The same thing happened in Annapolis. Except this time, the noise was from a hotel cart rolling by, right outside our door. And then there was the family with several boisterous children. They exited the pool to wait for the rest of their group, before leaving. Finally, we had a quiet space to continue the interview.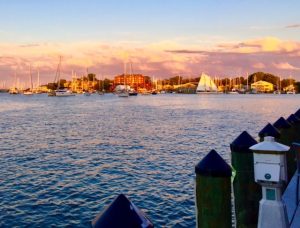 Being on set is fun, and can be exciting, but those times are far and few between. Most of the time, like today, I'm cleaning house, replying to emails, running errands, and tending my flower garden.
Tomorrow I renew my search for my missing daughter, and continue working to settle my late husband's estate—the little things that highlight most of my days.
* * * * *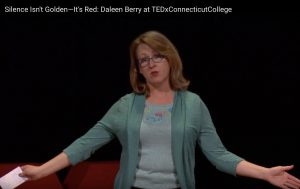 Dear Readers,
My seventh book, Shatter the Silence, a love story and the long-awaited sequel to my memoir was released May 2016. That's on the heels of Tales of the Vintage Berry Wine Gang, a collection of my newspaper columns from 1988-91, which came out in April 2016.
For an in-depth look at the damaging effects of the silence that surrounds abuse, please watch my live TEDx talk, given April 13, 2013, at Connecticut College.
Have a great day and remember, it's whatever you want to make it!
~Daleen