The Florida Keys: Six Days in Paradise
My literary journey is taking on a life of its own, as I discovered that this trip is really about the writing. I'm on a quest for a story, of which I don't know the topic or the title.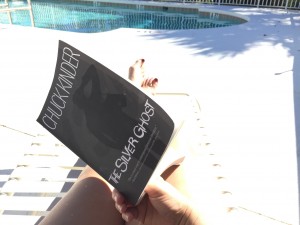 And as I drive these highways and byways, grieving upon hearing news about the shootings of more black men, the New Jersey bomber, and the upcoming 75th Annual Preston County Buckwheat Festival, which I'll miss, I've found that Florida is one big state, with many more miles to traverse than I ever knew. After a few days in Pompano, I headed further south to someplace I'd only ever dreamed of – the Florida Keys. A fan, who became a friend, arranged for my lodging at Trumbo Point. What a treat! My stay gave me pause, as I thought about all those nearby military pilots and my father, himself a Navy man, as I gazed out the window from my room with an amazing view.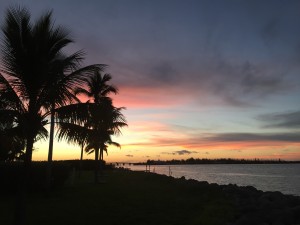 Unfortunately, my visit to Key West coincided with a massive motorcycle event, so the drive down, made mostly on a two-lane road, was slow going. So it took every bit of four hours to make, having started in Pompano. But it was also soothing and peaceful, with 360-degree views of the water. Plus, I found the most delicious Cuban café, where I ate shredded beef, rice and beans, and fried plantains for lunch. Once I reached Key West, the traffic was quite congested. And sometimes too loud. Still, it wasn't that bad, and I was simply grateful to be able to snap hundreds of photos of some of the most beautiful sunrises and sunsets I have ever seen.
During my three days in Key West, I was on the hunt: for the homes of great writers, the perfect keepsake, and the best (tart!) key lime pie, which I found after sampling the Key-inspired pie at three places. All of which offered slices sweeter than I cared for. I finally found the one for me, at Key Lime Bakery. By the time I left the last key in a long chain of islands, I came away thinking I might one day move there, like Judy Blume. (Whom, sadly, I didn't meet.)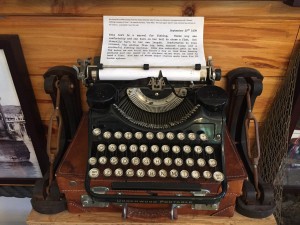 The Earnest Hemingway House provided one of the more interesting (and hottest) afternoons. There, I learned more than I've ever known about the man, the writer, his many wives – and his cats. I was as interested in the felines as the man, because my favorite childhood pet was a grey polydactyl cat named Big Foot. But ironically, I found that Hemingway and I have something in common: the tour guide told us the author of Old Man and the Sea, among dozens of other poems, short stories, and books, didn't like the fact that it took Hollywood for his writing to bring any kind of financial success.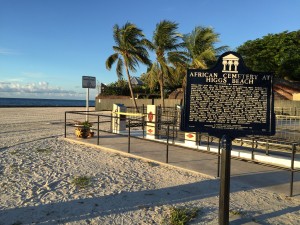 I was disappointed to leave Key West, just two by four miles in size, but knowing I was stopping in Key Largo made my parting less painful. There, I interviewed Chuck Kinder and Diane Cecily for an article I'm working on. Kinder's coming-of-age story about Jimbo Stark, The Silver Ghost, was just released in paperback – 37 years after it first came out in hardback. Needless to say, the retired Pitt professor is ecstatic about this new development.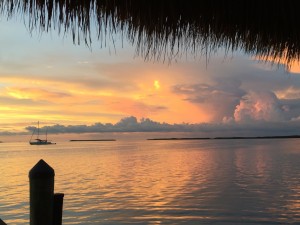 To say that meeting Kinder was the highlight of my trip is an understatement. Hearing his thoughts about the writing process was icing on an already very rich and fattening cake. But seeing his devotion to Cecily, and hers for him, was priceless. And now, I feel like I have made new friends for life.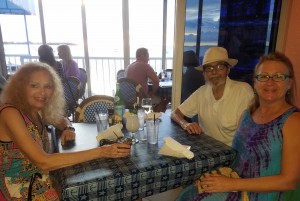 Next time . . . more points, and people, as I turn my little car west.
* * *
My seventh book, Shatter the Silence, a love story and the long-awaited sequel to my first memoir was released May 7. That's on the heels of Tales of the Vintage Berry Wine Gang, a collection of my newspaper columns from 1988-91, which came out in April. Prior to those two books, Guilt by Matrimony was released last November. It's about the murder of Aspen socialite Nancy Pfister.
My memoir, Sister of Silence, is about surviving domestic violence and how journalism helped free me; Cheatin' Ain't Easy, now in ebook format, is about the life of Preston County native, Eloise Morgan Milne; The Savage Murder of Skylar Neese (a New York Times bestseller) and Pretty Little Killers , released July 8, 2014, and featured in the August 18, 2014, issue of People Magazine.
You can find these books either online or in print at a bookstore near you, at Amazon, on iTunes and Barnes and Noble.
For an in-depth look at the damaging effects of the silence that surrounds abuse, please watch my live TEDx talk, given April 13, 2013, at Connecticut College.
Have a great day and remember, it's whatever you want to make it!
~Daleen
Editor's Note: Ms. Berry is a New York Times best-selling author and a recipient of the Pearl Buck Award in Writing for Social Change. She has won several other awards, for investigative journalism and her weekly newspaper columns, and her memoir, Sister of Silence, placed first in the West Virginia Writers' Competition. Ms. Berry speaks about overcoming abuse through awareness, empowerment and goal attainment at conferences around the country. To read an excerpt of her memoir, please go to the Sister of Silence site. Check out the five-star review from ForeWord Reviews. Or find out why Kirkus Reviews called Ms. Berry "an engaging writer, her style fluid and easy to read, with welcome touches of humor and sustained tension throughout."