Finding Sustenance, and Moving Forward, in a Time of Grief
You sustain me.
Whether it's macadamia nuts and honey from Hawaii; cranberry skin care from Maine; gift cards from Texas, Maryland, and beyond; or a homemade meal and a handwritten card, your love lifts me up and gives me strength.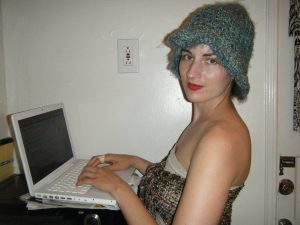 The loss of a loved one, in my case a spouse, is one of life's most challenging curve balls. But when you factor in a missing daughter, too, the grief can become unbearable. I've known since the day she was born that Jocelyn was different, just as a mother recognizes every facet of each child's individuality. It was that uniqueness that led her to participate in the Scripps National Spelling Bee, to enroll in theatre, and later, to forge her own path as a healer, going into inner city neighborhoods to help everyone she met. My grief for my daughter has been unfolding for years now. It's like that familiar, albeit somewhat scratchy, sweater you grab to stave off an early morning chill.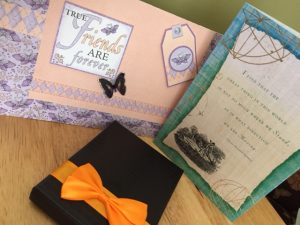 But the grief for a spouse is different than that of a child, especially when you don't get to say goodbye. When time and distance and life separate you in ways you simply cannot overcome. People say the happy memories will sustain you. But what if the unhappy ones more readily come to the fore, threatening to suffocate you with anger and sadness?
Quite simply, it's a choice. You can choose—I can choose—what I think about, what I ponder and pray about, what memories will hold a place in my heart. Whether for my husband or my daughter. And it took a greeting card with a quote from Oliver Wendall Holmes to remind me of that.
"I find that the great thing in this world is not so much where we stand, as in what direction we are moving," Holmes said.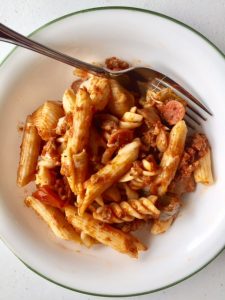 I'm standing in this moment of grief, wearing widow's weeds, but moving only forward. Never back. I know I was a good wife, who saved her husband's life at least four times: when I paid for his quadruple bypass surgery; when I ordered his orthopedic team off his case, for refusing to acknowledge that a beet-red foot with an open wound was the cause of his raging bone infection and demanded they treat him immediately; and when I insisted he let me drive him to hospital, because I suspected he'd had a stroke. (He had.)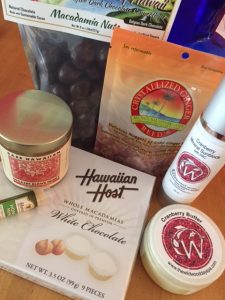 But the most recent incident was in 2015, while I was still recuperating from bilateral knee surgery, and my surgeon had not even released me to drive yet. When Butch didn't come home from taking our beloved Labradoodle for a drive, I called him—and heard the strain in his voice. I had tried to convince him to go to the doctor throughout the weekend, but he refused. So on that Monday I was worried, and while working on another book deadline, I waited 15 minutes, then 20. When he failed to answer my repeated calls or return my texts, at the 30-minute mark I grabbed my car keys and drove around town looking for him.
I found him in the Dunkin Donuts' parking lot, hands gripping the wheel so tightly he couldn't let go. One side of his face drooped, and he couldn't move, couldn't speak. I yelled for someone to call 911, and then finger fed him sugar, placing it on his tongue. By the time the ambulance arrived, his blood sugar was 28. People have died with higher levels than that—and he nearly did. Would have, had I not gone looking for him.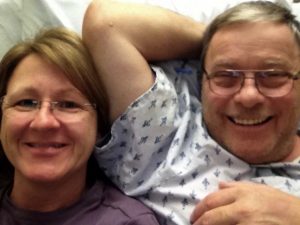 The bone infection happened in February 2014, after he fell and broke his leg. I was in the middle of filming an episode for the Dr. Phil Show and facing a major deadline for Pretty Little Killers. Butch was hospitalized for the better part of a month, so I set up camp just outside his room, where I could keep an eye on him through the connecting window. Armed with my laptop and several notebooks full of materials, I interviewed people from there, and took care of him, too, all while meeting my deadline. There's a reason they say you never leave someone you love alone in a hospital. And I didn't, wouldn't.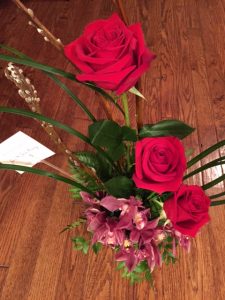 You haven't left me alone since Butch died, during the last 50 days. You have given me cinnamon cake and carried homemade cavatini to my door, pruned my flower garden, taken my calls and taken me to lunch, or just bought me a cup of coffee. Many cups of coffee. You chauffeured me when I couldn't drive, opened your homes to me, and in one case you drove four hours round-trip, just to loan me some money—showing the kind of self-sacrifice that is crucial to surviving grief.
Your personal gifts, your written expressions of love, sympathy, and encouragement, continue to buoy me, and will in the days to come. Yet I know I can never repay you. Not entirely. So I will do what I can, and thank you—from the bottom of my heart.
Editor's Note: My website is being revamped, and more changes are in the works. So I hope you'll pardon the mess and be patient, as I iron out all the kinks.
* * *
My seventh book, Shatter the Silence, a love story and the long-awaited sequel to my memoir was released May 2016. That's on the heels of Tales of the Vintage Berry Wine Gang, a collection of my newspaper columns from 1988-91, which came out in April 2016.
For an in-depth look at the damaging effects of the silence that surrounds abuse, please watch my live TEDx talk, given April 13, 2013, at Connecticut College.
Have a great day and remember, it's whatever you want to make it!