Destination South: My Long and Winding Literary Trek
I'm on a long and windy literary tour, which, thanks to Hurricane Hermine, has already featured one unexpected detour. While not taking Route 66, which is what I once planned to do, years ago, I am stopping to smell the roses where I can, meeting and writing about people who inspire me along the way. Yes, this is another trip altogether. An entirely different journey.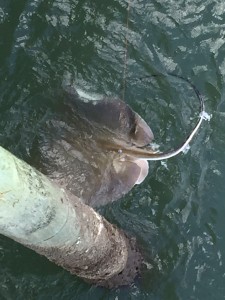 It felt as hot and muggy in Morgantown, W.Va., (when I hit the road August 31) as it does now in southern Florida, where I arrived Saturday night. Having just returned from a 7 a.m. walk on the beach, I can tell you the air hangs heavy around me, as warm and wet as tepid bath water.
My first stop when leaving my beloved Almost Heaven was Coonskin Drive in Charleston, where my cousin and I made an exchange: her books, which she loaned me, for my pearl earrings, which I forgot at her place in July. My window was open as she reached inside to hand me a tiny package. "Since I wrapped them in tin foil, we don't want anyone to think we're doing a drug deal," she said as we both laughed. (In southern West Virginia, drugs are no laughing matter. Just ask state officials, who sued big pharma for piping the deadly opioids into the state.)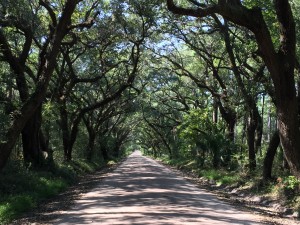 My first week on the road included a five-year overdue stop in Raleigh, N.C., to see friends I met in 2005, who have since become family. There, I heard the most fascinating stories about 1940s North Carolina, when segregation was still a way of life, as a young black woman from the North tried to acclimate to the South, after moving there to live with her husband's sharecropper family.
My next stopover was in Myrtle Beach, S.C., to visit a friend whose husband is very ill. I landed just ahead of Hermine, which had, by then, been downgraded to a tropical storm. We watched as the rain and wind blew in, and pools of water rose high enough for neighbor children to frolic in. While there, I was again reminded how no one can advocate for your health and welfare better than a family member. And in today's medical minefield, they must — or risk the consequences of wrong diagnoses and other serious mistakes.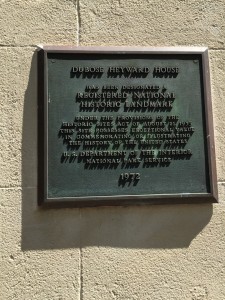 Seeing a fisherman try to reel in a stingray, only to cut the line after a lengthy battle with the giant creature so it could escape, was the highlight of my time there. Next to seeing my dear friends and chatting over ice cream cones while walking along the beach.
After a small mishap involving melted coconut oil that leaked all over my toiletries (Does anyone remember my 2009 honey-in-my-suitcase incident?), and two broken nails – one on my foot, another on my hand – I left Myrtle Beach later than planned, arriving in Charleston, S.C., Wednesday afternoon. There, I stopped to see the DuBose Heyward House, which is on the National Historic Register. Heyward wrote Porgy, the novel that later inspired George Gershwin to create Porgy and Bess, the opera. (I have yet to see it, but it is definitely on my bucket list.)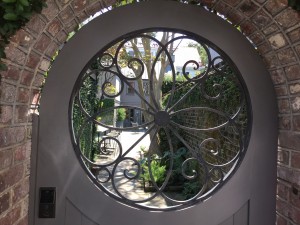 I took another detour to drive through Botany Bay, a wildlife preserve which features live oak trees lined up along the lane leading to it, stationed like bowing butlers facing. I hadn't eaten since morning, so I drove east a few more miles, stopping at the edge of the ocean at Edisto Beach. There, I had a meal at a little place where the décor was bright and cheery, and reminded me of my sister, Lisa, who would have turned 50 that day, but for the drugs that ravaged her world.
Because I didn't make Savannah, Ga., until 7 p.m., I missed seeing Flannery O'Connor's childhood home. Instead, I stepped through a triple-hung window and onto the balcony, fully enjoying my "room with a view," as day turned to dusk. Thursday morning, I took a tour of the splendid old city, and did so in a pair of slacks, a loosely woven blouse over my tank top. By 10 a.m., I had shed the blouse. By noon, I shed my pants, after buying – and donning – a sundress. Still, the temperatures were sweltering, and I was reminded of the scene from Divine Secrets of the Ya-Ya Sisterhood, where Vivi Abbott Walker and her friends try to cool off in a convertible one sweltering summer night.

I had so much fun walking around the shops and watching the people, and winding my way down (and then back up again, nimble as a billy goat with my new knees) some very steep stairs to River Street, that I barely made the last
O'Connor house
tour of the day. And that would have been a shame, for there I learned that Mary Flannery and I have in common a book that surely helped formed her into the writer she became, and possibly did me, as well.
Grimm's Fairy Tales
, which the tour guide said Flannery performed as live readings for her friends in her bathroom as a little girl. (I also love peacocks, although I've never raised them, as she did.) I could not leave without purchasing a copy of the book whose title made such an impact on me as a short story,
A Good Man is Hard to Find
. It is sad that she died so young of lupus, but what an incredible wealth of written works she left behind.
Next time, please join me as I make my way to other points south, as this literary trek continues.

My seventh book, Shatter the Silence, a love story and the long-awaited sequel to my first memoir was released May 7. That's on the heels of Tales of the Vintage Berry Wine Gang, a collection of my newspaper columns from 1988-91, which came out in April. Prior to those two books, Guilt by Matrimony was released last November. It's about the murder of Aspen socialite Nancy Pfister.
My memoir, Sister of Silence, is about surviving domestic violence and how journalism helped free me; Cheatin' Ain't Easy, now in ebook format, is about the life of Preston County native, Eloise Morgan Milne; The Savage Murder of Skylar Neese (a New York Times bestseller) and Pretty Little Killers , released July 8, 2014, and featured in the August 18, 2014, issue of People Magazine.
You can find these books either online or in print at a bookstore near you, at Amazon, on iTunes and Barnes and Noble.
For an in-depth look at the damaging effects of the silence that surrounds abuse, please watch my live TEDx talk, given April 13, 2013, at Connecticut College.
Have a great day and remember, it's whatever you want to make it!
~Daleen
Editor's Note: Ms. Berry is a New York Times best-selling author and a recipient of the Pearl Buck Award in Writing for Social Change. She has won several other awards, for investigative journalism and her weekly newspaper columns, and her memoir, Sister of Silence, placed first in the West Virginia Writers' Competition. Ms. Berry speaks about overcoming abuse through awareness, empowerment and goal attainment at conferences around the country. To read an excerpt of her memoir, please go to the Sister of Silence site. Check out the five-star review from ForeWord Reviews. Or find out why Kirkus Reviews called Ms. Berry "an engaging writer, her style fluid and easy to read, with welcome touches of humor and sustained tension throughout."