I begin 2017 like many people, looking back at the year before. Or, in this case, the month before.
December was not easy. Aside from being the anniversary of my sister's death, there was so much tension and turmoil following the presidential election that I've had trouble remaining upbeat.

I last blogged on November 10, when I wrote about the sharp increase in bullying. Some people's negative reaction to that blog, which contained evidence of hate speech directed at a gay couple in West Virginia, deeply saddened me.
That was before I realized that practically the entire country had been hoodwinked by fake news. I came to this conclusion on November 11, after seeing replies to my Facebook post and Twitter feed, both of which featured that blog. As one person after another commented, I found myself feeling like I was living in the Twilight Zone. There was such a large disconnect from what they believed, and what I knew to be true, that it boggled my mind.
I know where my facts came from, but where on earth were they getting theirs?
So I asked folks that very question, which led to a discussion about the horrible, awful things the Clintons supposedly had done, which they said would soon be brought to light. They cited websites I checked out, which turned out to harbor dangerous conspiracy theories.
These same conspiracy theories, with some help from some fake news articles, led them to insist the Clinton rumors were true. (The fake news seemed real enough it led one man on a would-be "rescue" mission inside a Washington, D.C., pizza parlor—where no one needed rescued.)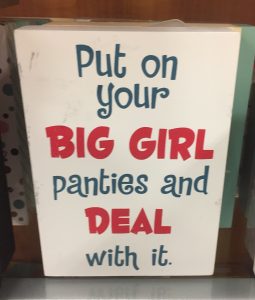 So, for anyone who is wondering where a serious, investigative journalist goes to find out if something is true before using it in a news story they've been assigned to write, I offer you this: The Poynter Institute, a leading education agency that any news reporter worth his salt knows and uses liberally. This is the group that participates in top-notch media panels such as occurred in Morgantown, West Virginia, following the Sago Mine disaster eleven years ago today. (The explosion occurred on January 1, 2006. Two days later, heartbreaking headlines got it wrong, proclaiming the victims were alive. They weren't. Yet another valuable lesson for journalists: take your time. Get the story, but get it right, first.)
Founder Nelson Poynter realized that his nonprofit had a big assignment when he declared, "its job is to help train the people who are going to help maintain the integrity, the stability, the progress of self-government."
Poynter's website has several critical stories about how you can spot fake news yourself. It isn't rocket science, that's for sure. But if you care about freedom and liberty, you'll spend some time fact-checking the news you consume—before sharing it with anyone else.
* * * *
I've also had some pressing family matters that kept me busy, and I traveled to Oakland, California, after the deadly Ghost Ship warehouse fire. As the days of December marched by, I tried to find and focus on the good. The positive. The upbeat.
And I couldn't have been happier when I learned that Mandy, the homeless Mississippi mother of three I met on my trip west, found a home. One small step—but what a difference it's making in her life and that of her children! Her success is our own, and we should all celebrate with her.
In a month like December, it was a real challenge to find good news. But there were bits and bobs, here and there. For instance, I learned that my three-week bout with bronchitis left me thirteen pounds lighter. (Who says being sick doesn't have an upside?) Which I may put back on, given that a large parcel of goodies just arrived from my Hawaii friend. Oh yes, and the BBC plans to publish an article I wrote, which is most gratifying.
As we step into 2017 we're like the swimmer who pokes his big toe into the water, trying to see if it's warm enough for a plunge, only to find that it's frigid. And we know it may stay that way for longer than we like. But it's exhilarating and destined to keep us doing the breaststroke so we don't give up before we realize what's possible.
Like Dory said, "just keep swimming."
I refuse to let the ugly residue from 2016 get the best of me. No matter what happens, I am going to live each day of 2017—each minute—to the fullest. I am determined to be happy in spite of what the world around me does. Or doesn't do.
I will be present. I will live in the moment. I will cherish every small gift that comes my way.
I hope you do the same.
* * * * *
Editor's Note: My website is being revamped, and more changes are in the works. So I hope you'll pardon the mess and be patient, as I iron out all the kinks.
* * *
My seventh book, Shatter the Silence, a love story and the long-awaited sequel to my memoir was released May 7. That's on the heels of Tales of the Vintage Berry Wine Gang, a collection of my newspaper columns from 1988-91, which came out in April.
For an in-depth look at the damaging effects of the silence that surrounds abuse, please watch my live TEDx talk, given April 13, 2013, at Connecticut College.
Have a great day and remember, it's whatever you want to make it!