One Smooth Stone at a Time
MORGANTOWN, WV—How do you spell whistleblower? D-a-l-e-e-n.
Two days ago, as Culp v. Wolfe played out in Monongalia County Circuit Court, a sitting judge ordered me to break the law.
If I, the executrix of my late husband's estate, do not sign three documents by Oct. 9 at noon, handing everything over to the defendant, the judge will hold me in contempt of court.
Looks like I'm going to jail. But not by choice.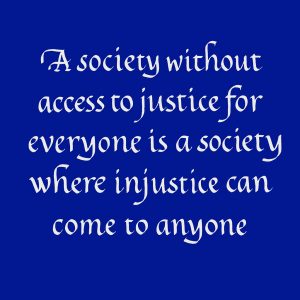 This will be a first. For a woman who has, in 56 years, gotten nothing more than a traffic ticket. It blows my mind, and I have yet to determine: does this judge not understand the law? Or does she just not care?
Being jailed is an occupational hazard for journalists, one we knowingly accept when we embrace the profession. So the journalist in me will forego freedom for refusing to break the law. And for refusing to violate my conscience, which is what courts have ordered journalists to do, when they demand we name anonymous sources.
I'm not naming names—yet.
But I am documenting everything that happens, because I have a feeling this case will set legal precedent. The numerous legal experts I've spoken to are astounded at the egregious level of corruption to which this arises. At the thumbing of one's nose at the law one is ethically bound to uphold.
Even though I didn't plan to take on any news stories while overseeing my late husband's estate, this has ended up being the biggest story I've ever covered. And in the last two years, that is exactly what this has turned into—a journalist's investigation of local corruption.
I've filled five notebooks, three of which are three-subject, with daily documentation of what has gone on in this case. What has gone wrong in it, through no fault of my own. Of attorneys I've talked to, who have related their own horror stories of similar unethical practices; of misconduct by the defense; and of my own efforts to fulfill my fiduciary duty.
I've documented how the law has been twisted and violated by attorneys whose ethics went out the window when they were hired by the two crooks who stole my late husband's company. And how local businessmen, who will answer for their own theft, have benefitted as a result. How the defense has prevented me from carrying out my duties, which include performing a final accounting of the estate. Which I must then report to the Monongalia County Commission.
Near the top of the list of unethical, if not downright criminal (from the perspective of a long-time crime reporter) conduct, is this: the defense attorneys are being paid with money from Mr. Culp's company. There is now proof, thanks to the latest material evidence in this case: a forensic accounting report that proves the estate is owed at least $1.3 million dollars.
When someone takes an oath, as I did, to accept responsibility to manage an estate, that is a fiduciary duty. And the law demands that you do nothing which is self-serving, at the expense of the estate. I believe that law must be followed. By everyone—especially me.
Several years ago a prominent local attorney was disbarred for violating his fiduciary duty. So how can a judge order someone in that same capacity to do just that? I guess the real question is, how much trouble could a judge be in, for ordering me to break the law?
Let's wait and see.
I just spent a few hours researching case law on how, exactly, the law views such a duty. Throughout, in more than 50 cases, these same words were repeated. Here they are, from a 2005 West Virginia Supreme Court of Appeals decision.
The appellate court said, in Lucas v. Fairbanks Capital Corp. that a fiduciary duty is "a duty to act for someone else's benefit, while subordinating one's personal interests to that of the other person. It is the highest standard of duty implied by law."
I believe if I give away Mr. Culp's estate—if I permit two thieves to walk away with it—then I will not be upholding my duty.
If I did that, if I violate my fiduciary duty, that's what I should be jailed for.
But for abiding by the law, and refusing to break it? I think not.
* * *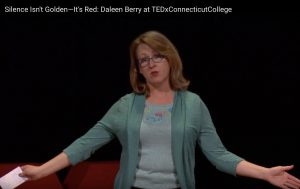 Dear Readers,
If you'd like to donate toward "Daleen v. Goliath" I could really use your help. Because if your donation doesn't go to buy paper and ink, it might just help me get out of jail.
For an in-depth look at the damaging effects of the silence that surrounds abuse, please watch my live TEDx talk, given April 13, 2013, at Connecticut College.
Thank you for choosing to read what I write. With the many and varied choices out there, I'm honored that you dropped by to visit me.
Have a great day and remember, it's whatever you want to make it!
~Daleen