Headed to the West Virginia Supreme Court of Appeals
Four years ago today I was promoting my books. I either offered a free download or placed them on sale. That seems like a lifetime ago, and it's certainly not what I'm focused on today.
I'm thankful today, like I am every day, to be alive, and for the numerous blessings I've received. But for the last week, I've been especially grateful that the West Virginia Supreme Court of Appeals has docketed my appeal. That decision came about after I appealed the circuit court's decision to give my late husband's estate and our home to his business partner.
The reasons are many, but most notably I appealed because that decision was based on the business partner's fraud—which a forensic investigation confirmed. However, the lower court also made some serious errors.
So no book promotions for me today. From now until February 3, when my perfected appeal is due, my focus will be on that. Perfecting your appeal, as I understand it, means crafting a full-fledged appeal that speaks to all the reasons the appellate court should grant you a do-over. Or act in some other significant way so as to change the legal outcome.
Last Thursday, November 21, I was headed to Baltimore, MD, for a medical appointment. For the first time since November 8, I received mail at my new post office box. (I changed my address for the same reason I placed my possessions in storage: in case the circuit court granted some new defense motion to take my home, in spite of the appeal. Or in the event my appeal was denied.)

The postal service is nothing if not predictable: my mail has been held up so many times over the years it's not funny. There was no mail in the box on Wednesday but on Thursday, I found two letters: one from the circuit court. I chose not to open it until I reached Baltimore, in case it contained bad news. (Like telling me I had a day to vacate my home.)
I opened the envelope the minute I sat down in my physician's waiting room, and upon reading the contents, immediately had an asthma attack—which lasted a few hours.
That's because the bad news was actually of another kind: while Judge Susan B. Tucker had granted my motion to continue her Oct. 29 stay, and further, had denied the defense's motion not to (Hooray for small wins!) she had set a hearing . . . for 11 a.m. the next day.
So in short, I had less than 24 hours notice that I had to be in court. Plus, the hearing was to see if the defense's motion that I—a woman without any income—post bond, pending a matter before the court. (I have yet to figure out what that matter is, though.)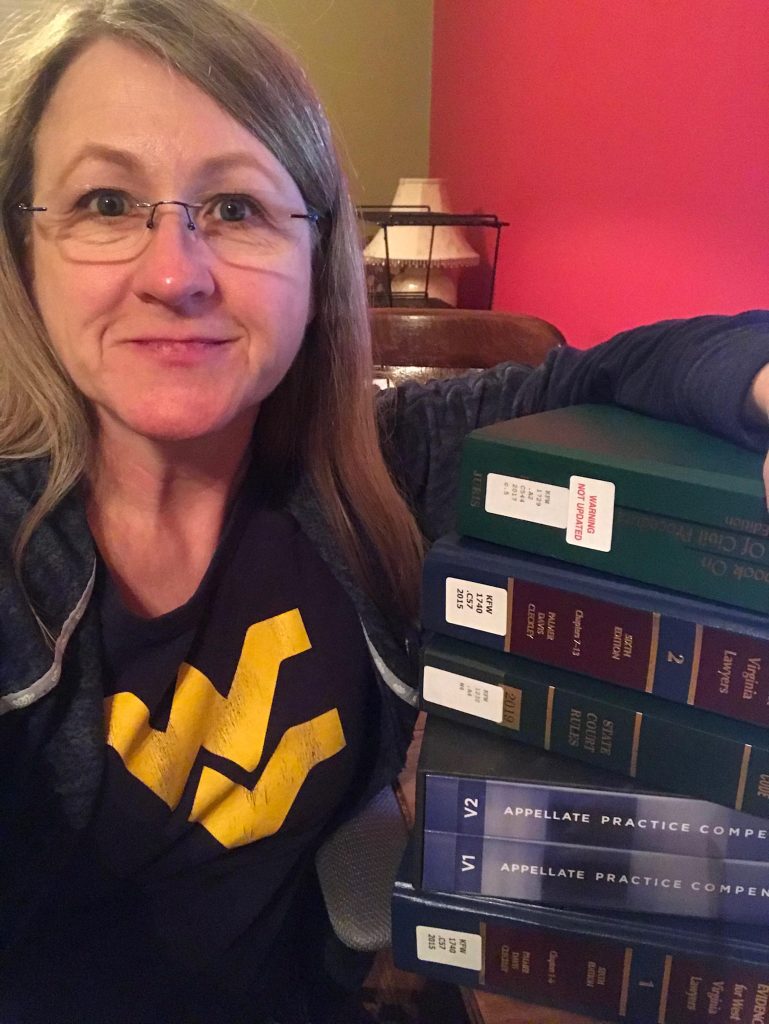 Equally problematic, I was in Baltimore for medical reasons, where I would remain until at least Friday afternoon—if not longer. My doctor wrote a note to that effect, and I anxiously wrote out, by longhand, a motion to continue the hearing. The doctor's office then faxed my motion to the court.
I was so stressed most of the day, knowing I could not return in time for the hearing, but knowing full well that if I didn't, the consequences could be disastrous. So I prayed that the court would grant my motion.
Then, not long before 5 p.m., I learned that the appellate court had granted my appeal. It changed my day. And my year. In all likelihood, that decision might just change my life. For now, though, it keeps me where I belong—in my home. Until March 19, or thereabouts. Hopefully, it keeps me here indefinitely.
I returned to the WVU law library Tuesday: to research, to learn how to do this. "This" being how to file a perfected appeal. It's all new territory for me, and while I know I can cobble something together, that won't do the trick. To turn this case around, I must do the very best job I can. So I have a lot to learn, as the photo of me with the law books show.
Meanwhile, Judge Tucker did grant my motion for a continuance. The bond hearing has been rescheduled for December 4.
No, somehow I don't think I'll ever go back to marketing my books on Thanksgiving or any other holiday. At least not like I once did. Because something like this changes you. You look at your habits, your patterns, and you see what's really important: what's worth fighting for, what's worth writing about.
In my own way, I've been fighting all my life. I certainly don't intend to stop now. But after the dust settles, in the days and years to come, I'll be fighting for other people. This much I know.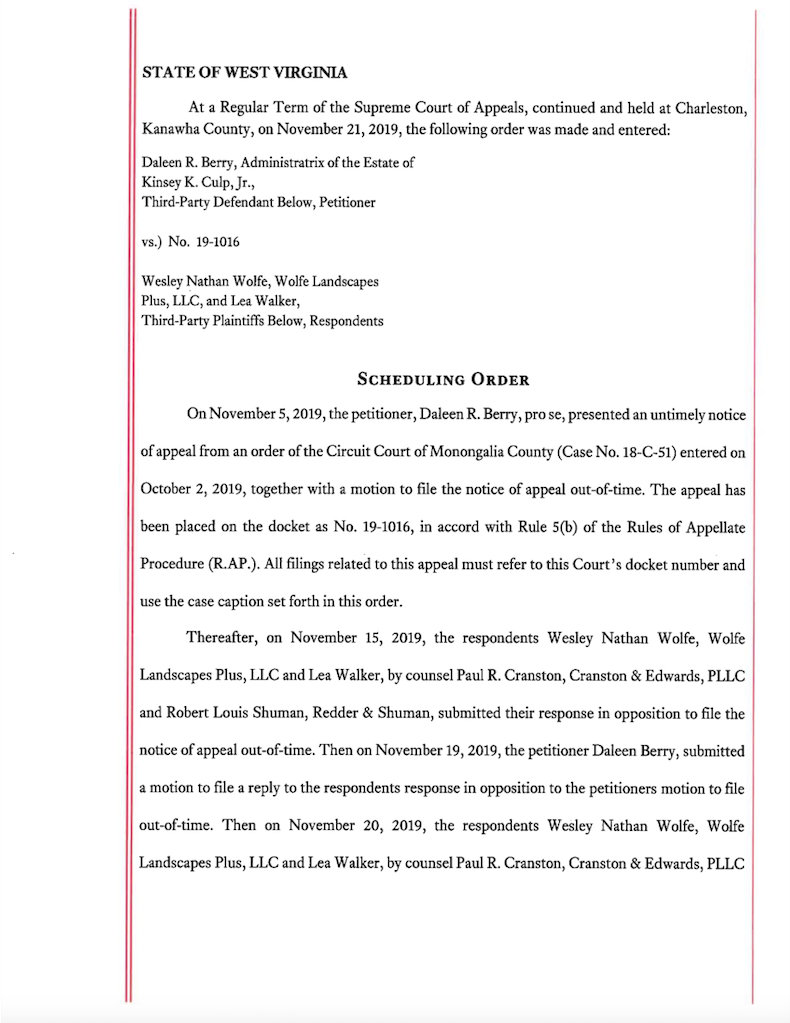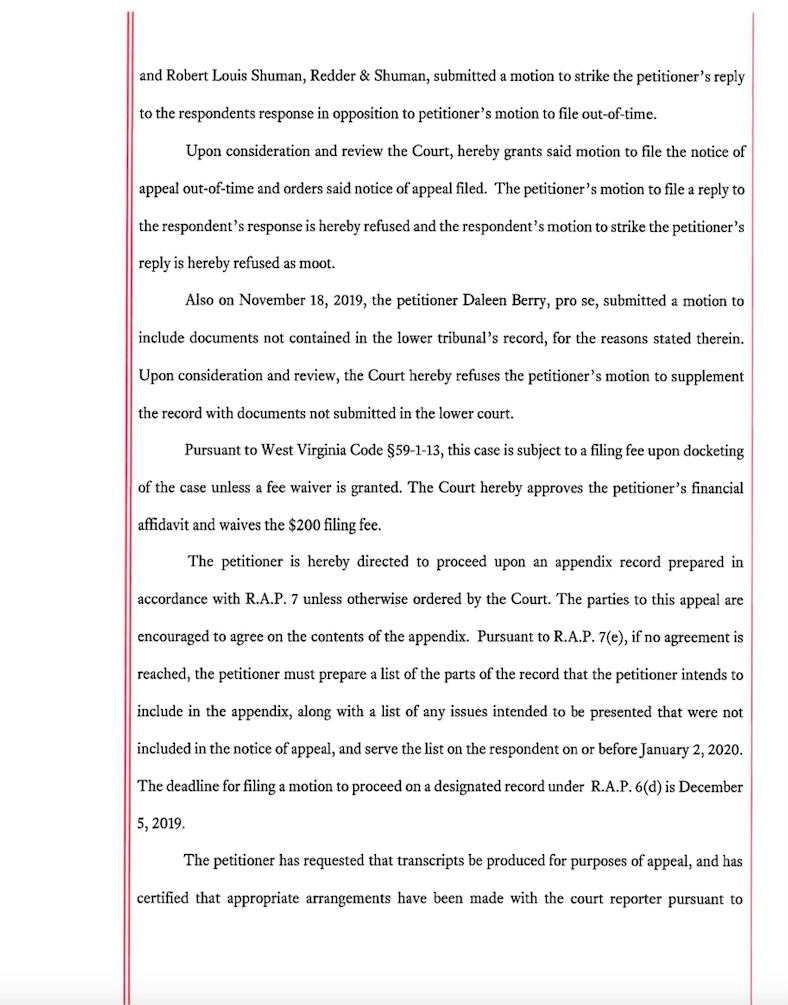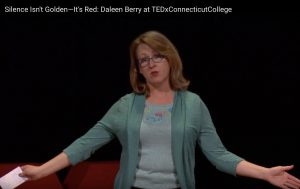 Dear Readers,
If you'd like to donate toward "Daleen v. Goliath" I could really use your help. Your donation will keep the lights on, and help me buy paper and ink, as I continue fighting in the Supreme Court.
For an in-depth look at the damaging effects of the silence that surrounds abuse, please watch my live TEDx talk, given April 13, 2013, at Connecticut College.
Thank you for choosing to read what I write. With the many and varied choices out there, I'm honored that you dropped by to visit me.
Have a great day and remember, it's whatever you want to make it!
~Daleen